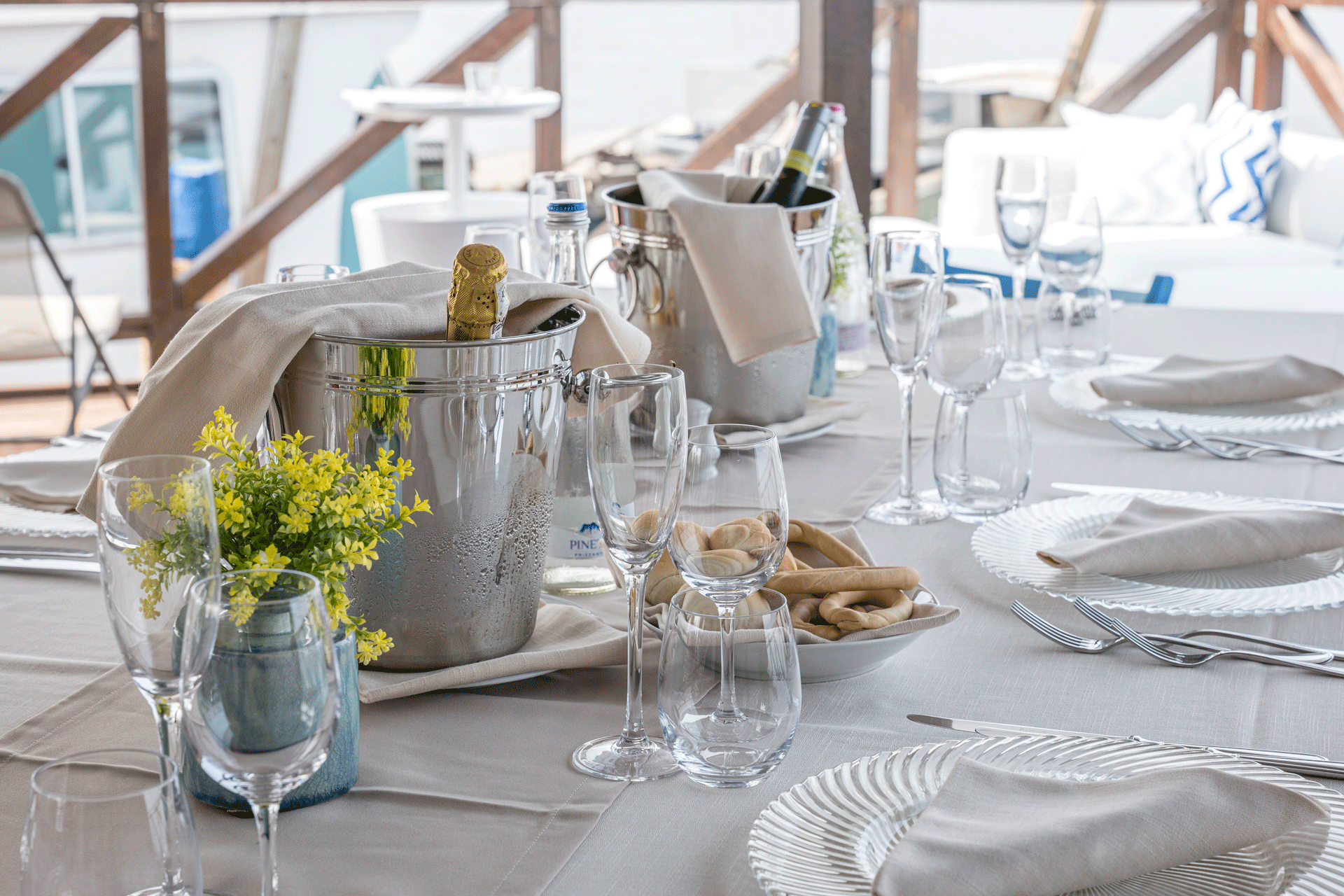 LIVE THE EXPERIENCE,
FEEL THE MAGIC
A magical day in the most authentic heart of the Venetian lagoon
There are two ways to live this unforgettable experience:
a boat trip with a stopover for a few hours at the facility, where you can relax and enjoy a dish prepared by our fishermen, accompanied by excellent local wine;
a whole day, with the Casone "da Sandro" booked, up to a maximum of 25 people, enjoying good wine, oysters and fish specialities prepared by our fishermen.
LIVE A MAGICAL DAY, WHENEVER YOU WANT
LIVE A MAGICAL DAY, WHENEVER YOU WANT
THERE IS EVERYTHING YOU NEED!
Break away from everyday life and lose yourself in the slow rhythm of the sea
Dive and swim in the calm, peaceful waters of the Venice lagoon
Admire contemporary works of art
Browse the books in the library dedicated to the sea
Taste local fish delicacies, prepared by our fishermen
Sunbathe in total privacy
When you book the Casone "da Sandro" for your event, you will enjoy simple and genuine cuisine: our fishermen offer various menus based on freshly caught fish, cooked directly on board our renovated boats equipped for this purpose. Some examples:
special menu
typical traditional Venetian dishes
rich buffet of fish and appetisers
oyster tasting
excellent local wines
For those who wish, it is possible to hire a Catering service.
You will taste our freshly harvested oysters prepared on board our boats.
They are the only oysters bred in the Venetian lagoon!
Our recently renovated boats will take you to the Casone after a pleasant and scenic cruise through the Venetian lagoon.
Guests wishing to spend the night in Venice will have the option of being taken to an exclusive hotel in a few minutes.
We want to clarify that it is not possible to disembark with your own private boat.